The Surface Go
The new Microsoft Surface Go tablet computer has been released and is the lightweight, ultra-portable counterpart of the Surface family. It's design is meant to be a compact PC that can complete the most necessary routine computing tasks that comes with an appealing price tag.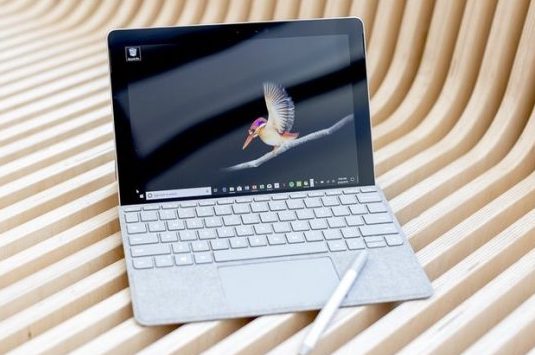 How to enable 4K at 60Hz video output
The USB Type-C port on the Surface Go has video output capabilities to run 4K at 60Hz. To ensure your external display is running 4K at 60Hz, have your external display connected to your Type-C Adapter with video output and follow these instructions:


Open Settings




Select System




Select Display




Scroll down to Resolution, click the drop-down arrow, and select 3840 x 2160




If supported, your external display should be showing at 4K at 60Hz.