Do you have the AirPods 1st Generation? That version did not come with a Wireless Charging case, only the 2nd Generation had an option that included the Wireless Charging Case and the AirPod Pro models already include one. You can view the official wireless charging case from Apple here: (Apple Wireless Charging Case for AirPods)
If you have the wireless charging case, then it should have an LED light on the front of the case, that will light up orange (temporarily) when it is charging, and green when fully charged.
If you have the 1st-Gen or the standard 2nd-Gen model, then the charging light will be on the inside of the case between the AirPods themselves, and this model does not allow for wireless charging.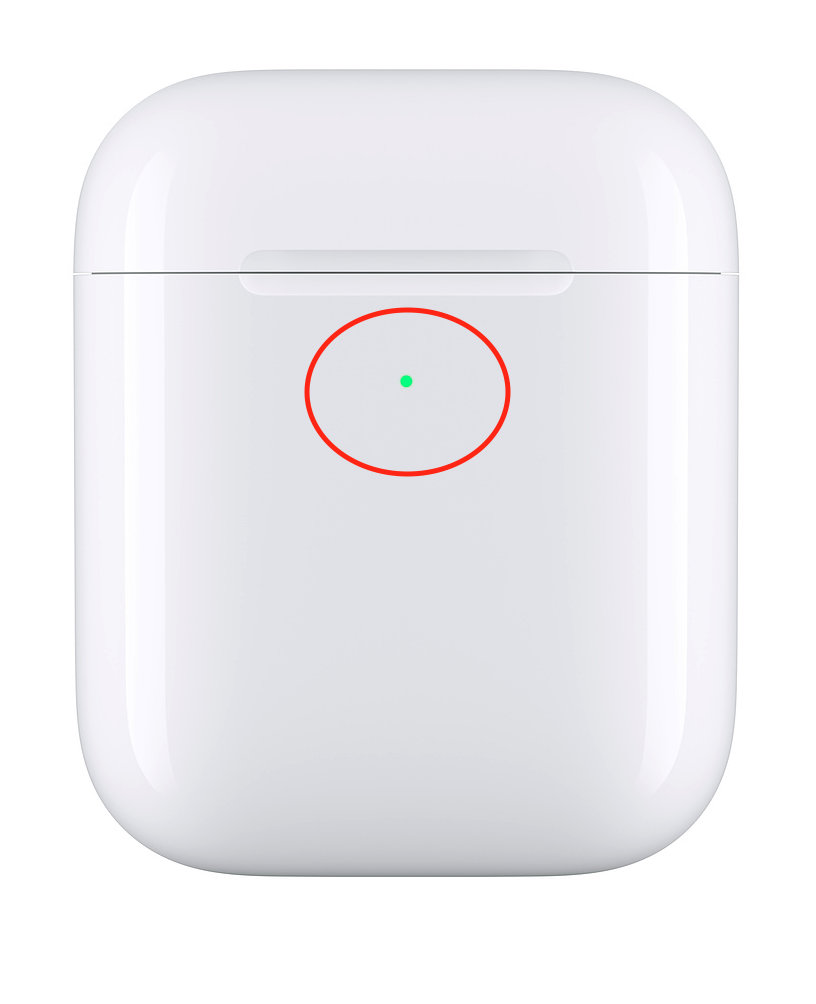 Make sure you are not using a case on the target device that may prevent a solid connection to the wireless charging coil within the dock. We hope this helps!