Please follow these instructions to complete a factory reset of your Dual Smart Outlet: :
Plug the Dual Smart Outlet into the wall.


Press and hold the left side power button, indicated in the picture below for at least 12 seconds.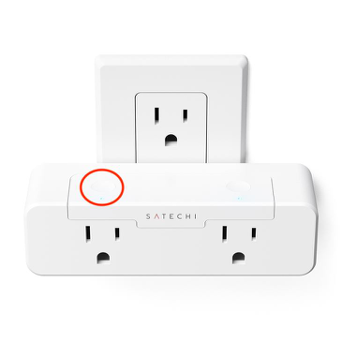 When the LED light begins to blink slowly, this will indicate that the device has been successfully reset to factory settings. You may now continue with the setup instructions that were included with your device.
Please let us know if, for some reason, this does not solve the issue for you and contact us by clicking the following link: (https://satechi.net/pages/contact-us)